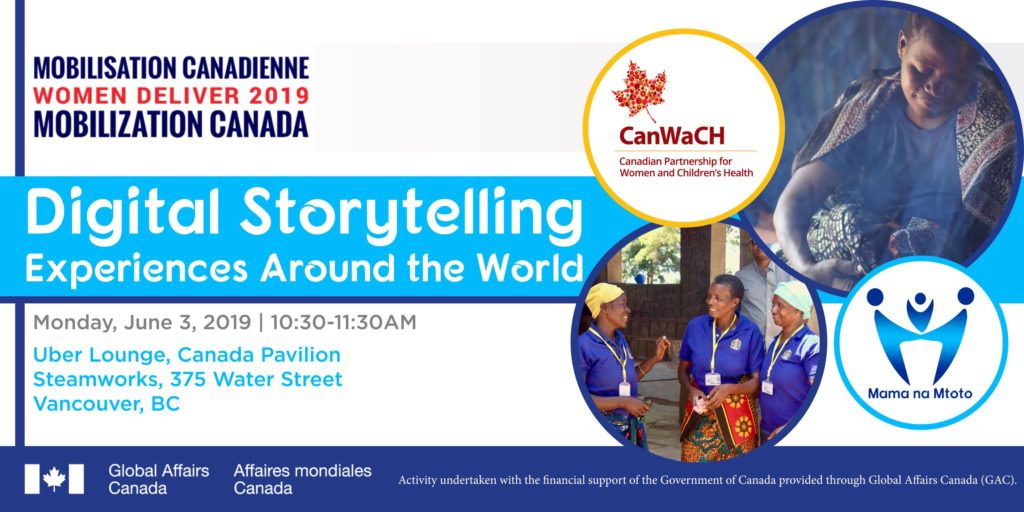 We are so thrilled to have been a part of the Women Deliver 2019 Canada Pavilion in Vancouver, Canada! Our Digital Storytelling: Experiences Around the World session was a fantastic opportunity to talk about the use of digital storytelling in research, in hearing under-represented voices, and in promoting gender equality within various contexts.
Thank you to our storytellers from Tanzania, Uganda and Canada for sharing your powerful experiences. We are also very pleased to have Hellen Mahindi, our Gender Equality and Social Equity Project Coordinator from our field office in Tanzania, at the session to speak about the creation of her digital story.
If you missed our session or want to revisit the stories, please see the links below.