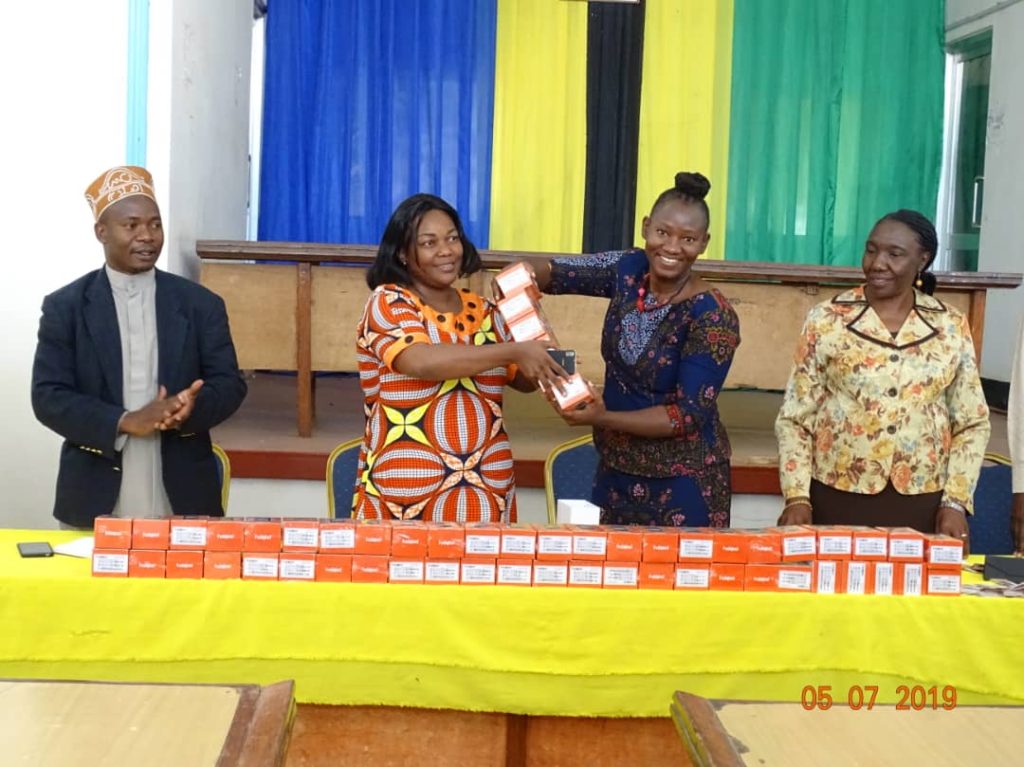 Last week, our Health Systems Strengthening (HSS) team launched an inter-facility Closed User Group (CUG) service in Kwimba District. Attended by facility supervisors, the Kwimba Council Health Management Team and district leaders, the launch event saw cell phones linked via the CUG distributed to 52 public health facilities. The devices are aimed to improve the referral system in the district by providing health facilities with a cost-efficient communication platform and the ability to provide more timely care to patients, especially during emergencies.
A Closed User Group is a mobility service that provides toll-free calling and messaging between phones of the same group. Each health facility received a connected phone also set up with data. An additional six were provided to district management so that government officers can more readily support facilities. In the past, health facilities depended on personal resources to communicate with other health facilities and district management.
"Communication between health facilities was difficult because [health facility staff] were using personal cell phones and had to load airtime periodically," says Elisante Shao, data/IT officer at Mama na Mtoto, "But through the Closed User Group, each facility will only pay 2500 Tsh (equivalent to about $1.42CAD) a year for unlimited talk time and messaging with other facilities.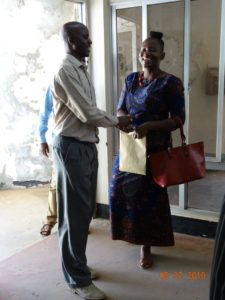 An effective and sustainable referral system is also particularly important in rural Tanzania where facilities are far apart and connected by rough dirt roads. For example, during the rainy season, frequent floods can hinder transportation between facilities. The ability for immediate communication between dispensaries (most basic health facilities), health centres, and/or hospitals can address transport problems and mitigate delays to patient treatment.
In addition to working with districts in planning and establishing the CUG, our project covered the cost of the phones as well as the CUG service for a duration of one year. HSS coordinator Magdalena Mwaikambo spoke with the Kwimba district leaders, including the executive director, commissioner, and medical officer, and received positive feedback at the launch.
"The handover was well-addressed by all the district leaders," says Mwaikambo, "They know and appreciate our work in the district."
Project activities undertaken with the financial support of the Government of Canada provided through Global Affairs Canada (GAC).