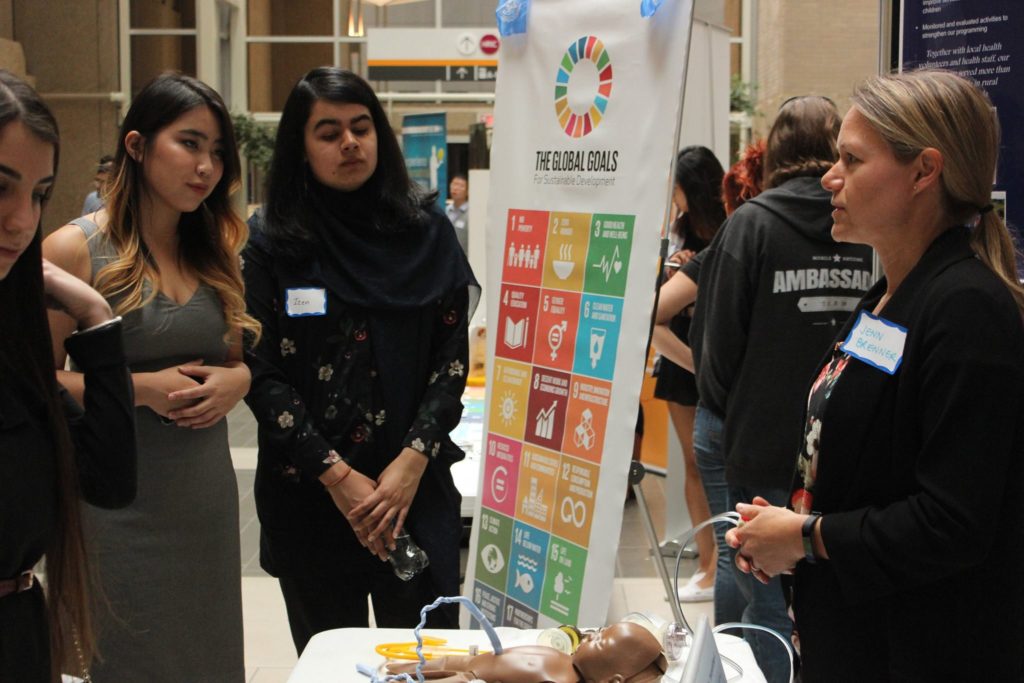 Though the majority of Mama na Mtoto's programs and activities occur in East Africa, we also make an effort to engage Canadians about our global health experiences.
We share stories from the field with the Canadian public through social and traditional media. Stay up-to-date with our activities by following us on Facebook, Twitter, and Instagram, and subscribing to our newsletter.
We deliver presentations at events hosted by our partners both in the community and at academic venues.
We also have an active group of Canadian youth champions who organize and participate in interactive events promoting the United Nations Sustainable Development Goals, global health, and other international development issues. A global health interest group at the University of Calgary has been developed for passionate youth to network with other peers, receive mentorship by experienced professionals, and to learn how to be an advocate in global health. Click here for more information on how to join!
Lastly, we frequently host short-term study tour visits and student international internships at our project sites in Uganda and Tanzania. Learn more about how to get involved here.