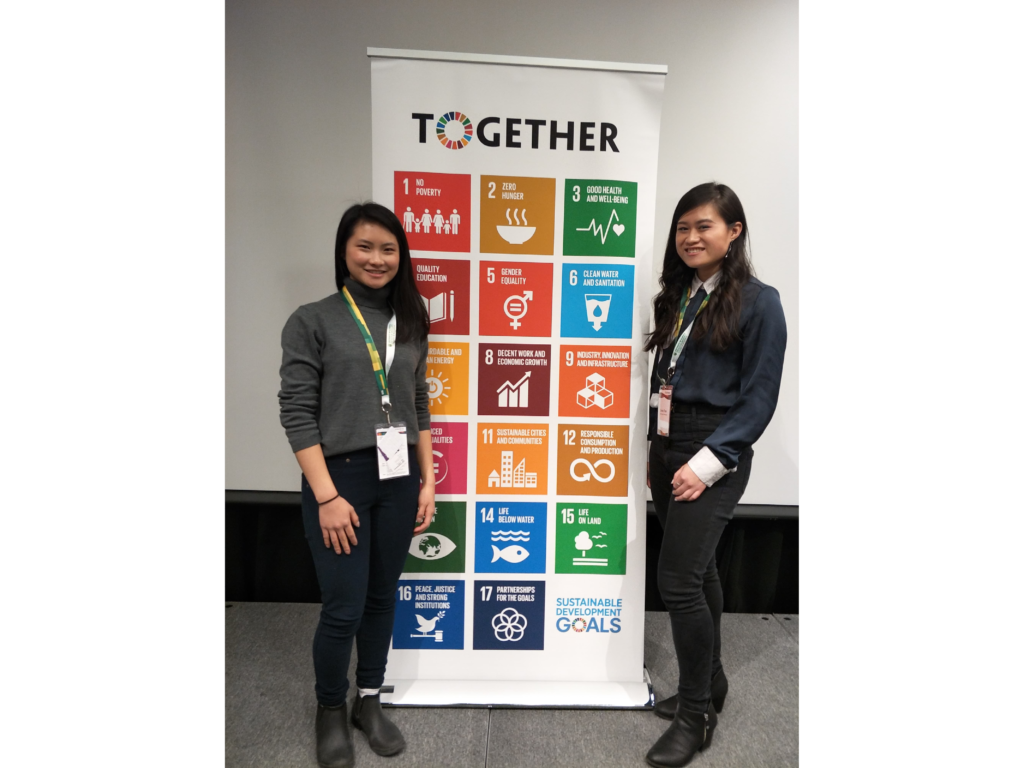 Mama na Mtoto was excited to send the two winners of our Sustainable Development Goals (SDG) Video Contest to the Together 2018: Collaboration, Innovation and the Sustainable Development Goals Conference in Edmonton. The purpose of the conference was to examine Canada's role in sustainable development and identify innovative ways to advance the 2030 Goals in Canada and around the world.
Delegate Linda Tran is pursuing her Bachelors of Business Administration with a major in accounting at Mount Royal University. In her winning video submission, she outlined the importance of SDG #4, Quality Education. Inspired by the people she met, including Unilever CEO Paul Polman and Malala Fund Co-Founder Shiza Shahid, Tran returned from the conference energized, claiming that, "we are the generation that can achieve the sustainable development goals." A key takeaway for her was the need to work collectively with willpower and humility to make a change. Reflecting on her experience, Tran noted that, "we need to systematically identify and invest in marginalized groups so that it is not always the same people at the table making decisions and for no one to get left behind. Partnerships are inherent in mobilizing people into working towards this common goal and that is how we can make this change happen."
Delegate Jasmin Ngu is a University of Calgary student pursuing her Bachelor of Arts majoring in economics. Ngu's winning video focused on SDG #11, Sustainable Cities and Communities. Reflecting on the conference, Ngu spoke of the fantastic networking opportunities that the conference presented. "I was given the opportunity to meet delegates from all over the country to discuss the current state of the SDGs in Canada. Together, we shared our dreams, ideas, and hopes for what we'd like to see achieved in our country." When asked what her biggest takeaway from Together 2018 was, Ngu remarked that, "we have a responsibility to use our voices to advocate for better: for greener technology, for more sustainable cities, for better access to education locally and globally, or for stronger female reproductive rights."
Find the full reflections of  Linda Tran and Jasmine Ngu on our Facebook page.