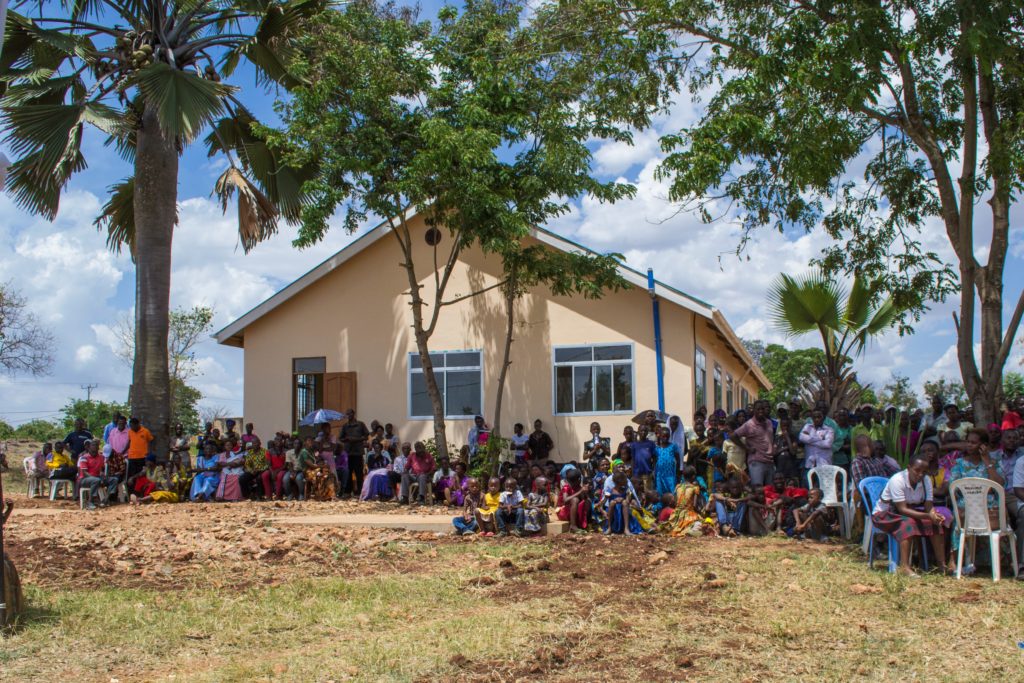 Last month, a baby was successfully delivered via caesarean section at the Mbarika Health Centre, marking the opening of the centre's new operating theatre and its very first operation.
Discussions for a new operating theatre (or operating room) in the village of Mbarika started back in 2016, when Mama na Mtoto spoke with Misungwi district leaders about priority renovation needs in the area. Located on the border of the district and surrounded by rough dirt roads, the remote village is at least two hours away by vehicle from the next major facility on under good conditions. However, travel there can often be delayed by heavy flooding during the rainy season and lack of fuel and reliable transport. Its health centre supports six surrounding dispensaries (basic health facilities with limited services) as well as communities in the neighbouring district of Sengerema. Without the resources to conduct operations, essential surgical procedures are difficult to access or unavailable to those living in the region.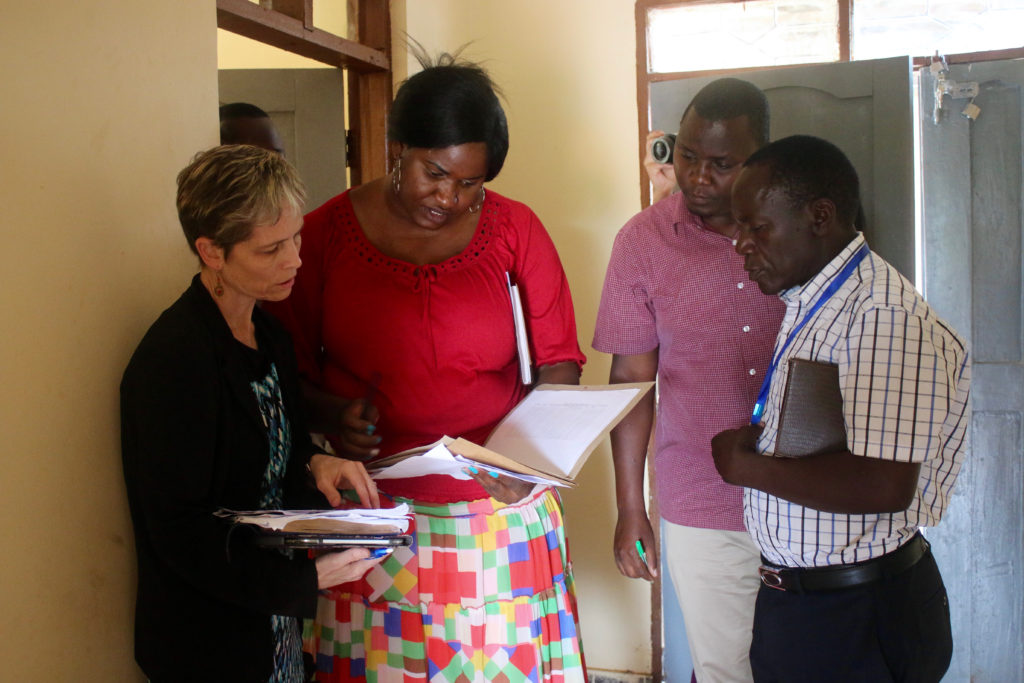 Thanks to generous funding and support from Crossroads' Relief and Development Foundation, Save the Mothers, and Global Affairs Canada, construction of the Mbarika operating theatre was undertaken and finished in September 2018. Since then, Mama na Mtoto staff, local healthcare practitioners and district leaders worked hard to prepare the theatre for opening.
The first step was to hand the theatre over to the Mbarika Health Centre and the Misungwi District. A 'handover' is a public celebration ceremony where ownership of a project gets transferred. Olgah Odek, a Health Facility Strengthening (HFS) Project Officer with Mama na Mtoto, says that handovers are important to the sustainability of development projects. Ensuring people are informed and involved early on activates and mobilizes the community.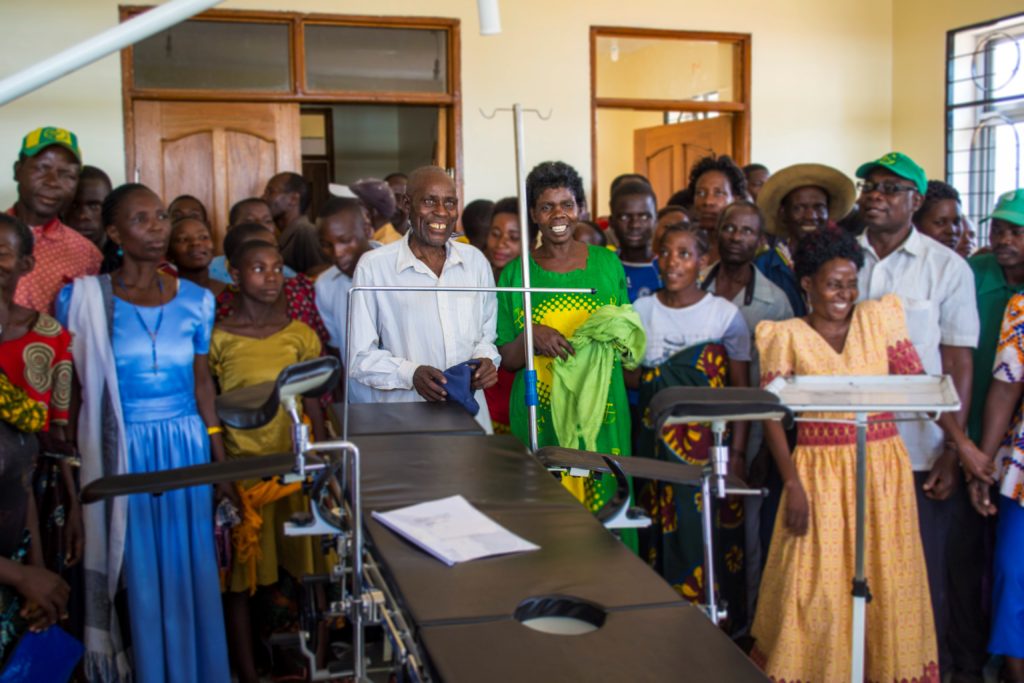 "If they [the community members] don't own it, they won't use it," she says.
The community has been very excited about the new operating theatre since the start of the project, asking daily about its progress. During the handover, members of the community, including the volunteer Community Health Workers, cooked for the handover ceremony and supported day-of activities.
Next, Odek and the HFS team oversaw the procurement and handover of theatre equipment, including an anesthesia machine, an operating table, and baby warmers, as well as medicine and sterilization supplies. Mama na Mtoto provided a large water tank as a temporary solution to the facility's water issues.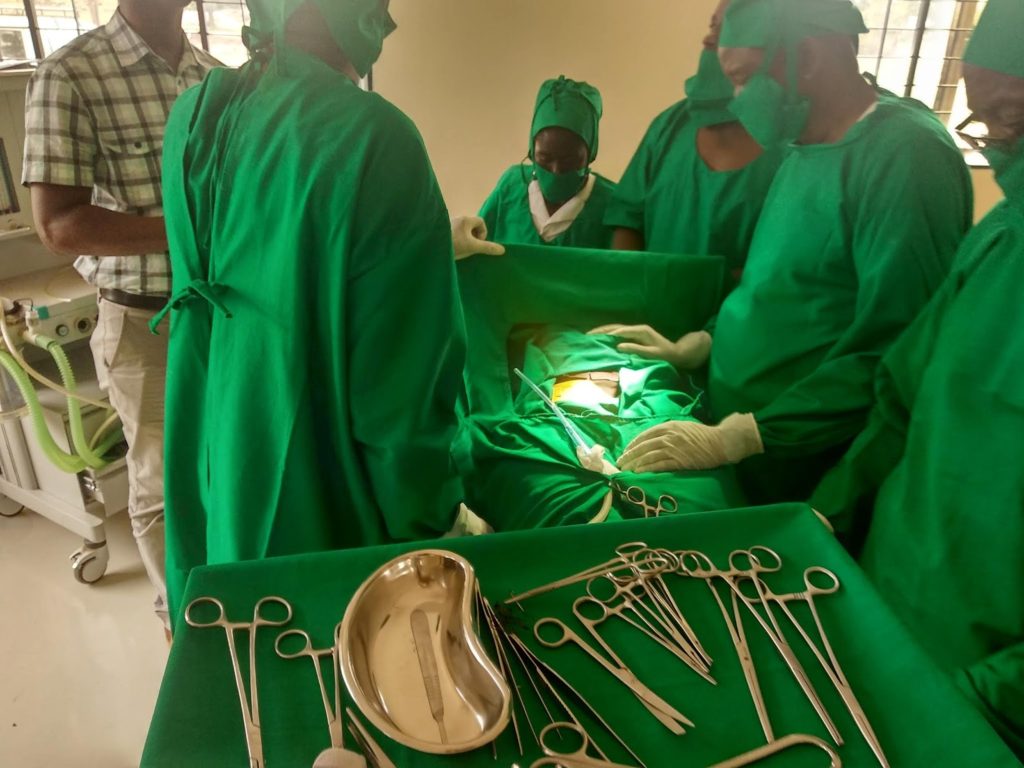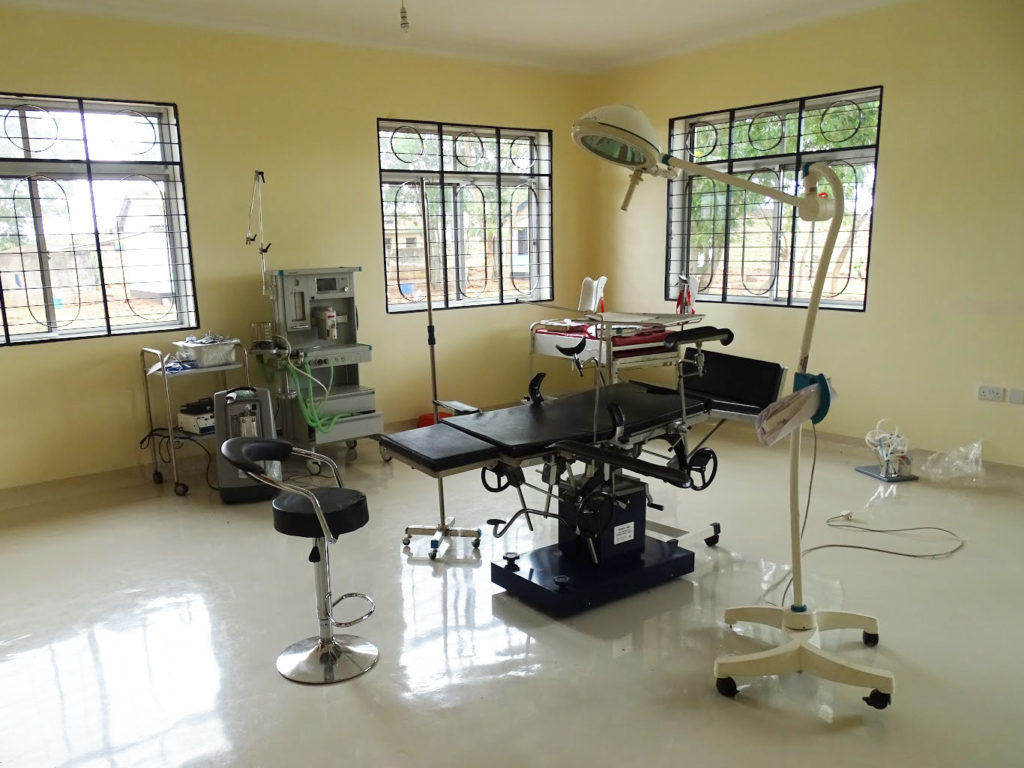 In addition, they coordinated training of Mbarika Health Centre staff. Local doctors, nurses, anesthesia specialists, and lab technicians from around the district were sent to Mbarika to help refresh the staff on operation procedures and equipment. Staff then attended a week-long mentorship training at the Catholic University of Health and Allied Sciences- Bugando Hospital.
"It is very exciting," says Odek. "When your goal is to reduce maternal and newborn mortality, this OT is going to be really helpful. As well, it is a beautiful facility and people are excited to go there."