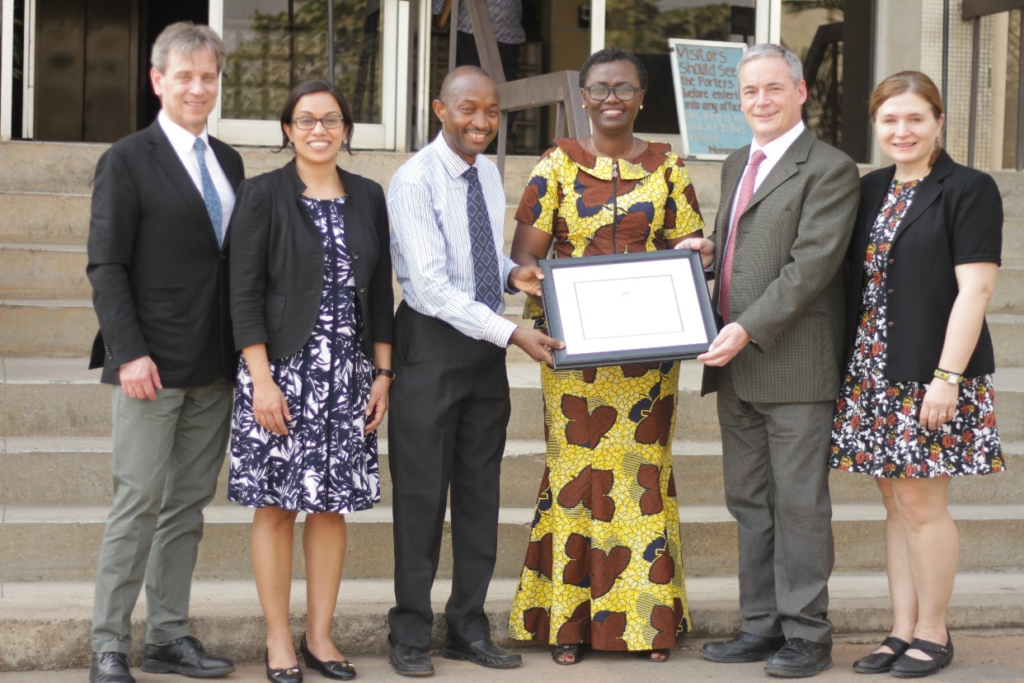 In January 2019, a team of pediatric nephrologists from the Alberta Children's Hospital completed their second visit to Ibadan, Nigeria, where they facilitated a 3-day workshop on pediatrics haemodialysis, kidney transplantation, research and general nephrology along with their counterparts at the University of Ibadan. Trainees from various institutions in the country participated in the workshop, which included presentations by Nigerian and Canadian physicians, equipment demonstrations, and discussions about challenges faced by local facilities.
The workshop is part of a partnership between the Pediatric Nephrology Unit at the College of Medicine-University of Ibadan and the Pediatric Nephrology Division at the Alberta Children's Hospital- University of Calgary established under the International Society of Nephrology (ISN) Sister Renal Centre program. The program links a center in a developing country with one in a developed country and aims to advance kidney care services, training, and research at the emerging center.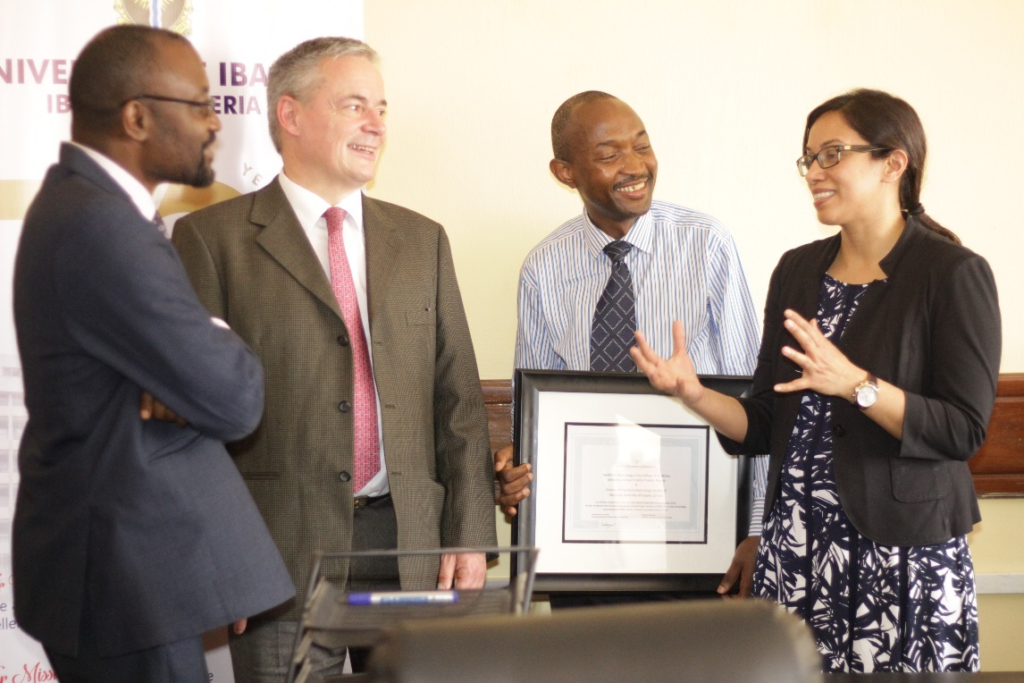 One focus of the partnership is to bring about chronic dialysis and transplantation programming in Nigeria, which is limited since existing resources allow for acute care, not longer-term support.
"In many low- and middle-income countries, chronic dialysis and kidney transplantation is unavailable. Either there are no programs or it's too expensive to get the procedure done or to buy the medication to maintain the transplant," says Dr. Susan Samuel, also Director of the Canadian Child Health Clinician Scientist Program (CCHCSP). "So, the goal is to prevent kidney disease as well as chronic kidney disease progression."
Development of this partnership started back in 2011, when Dr. Samuel met fellow pediatric nephrologist Dr. A.D. Ademola from the University of Ibadan after she presented a paper at the World Congress of Nephrology in Victoria, B.C. They kept in touch via email, worked on two published papers together, and received a grant from the ISN to screen for Acute Kidney Injury (AKI) among child patients to the emergency room at the University College Hospital Ibadan. With support of their colleagues, the pair received another grant to establish a Sister Renal Centre partnership, which kicked-off in 2017 with their first workshop in Ibadan.
"I was heart-warmed at how well-trained, how academically-inclined they are within their own setting," says Dr. Samuel, "and if given further opportunity, they're going to do even better."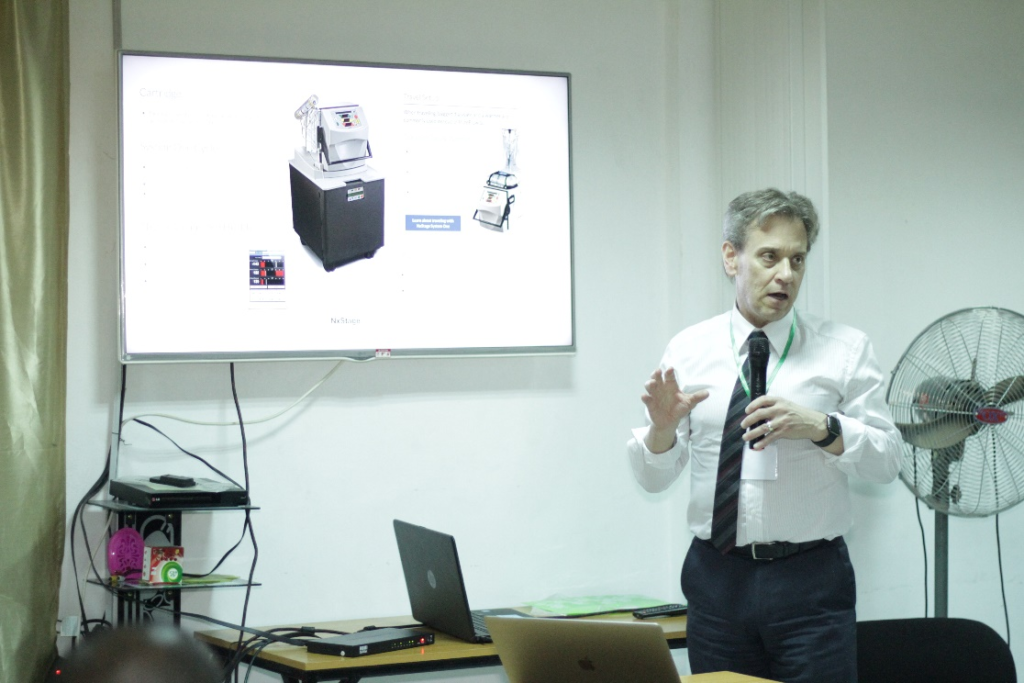 Dr Andrew Wade, who has also worked in Guyana and in Uganda with the Mbarara University of Science and Technology (MUST), a Mama na Mtoto partner, also speaks to the strong capacity of the physicians in Nigeria.
"They make dialysis fluid out of IV solutions. They use feeding tubes for dialysis catheters," he says, "They are extraordinarily creative with the limited amount of material that they have."
"The stark contrast between what we do here and what goes on in Nigeria is the access to resources," adds Dr. Julian Midgley, former National President of the Kidney Foundation of Canada, "They have next to nothing but they have bright people that want to help their community. "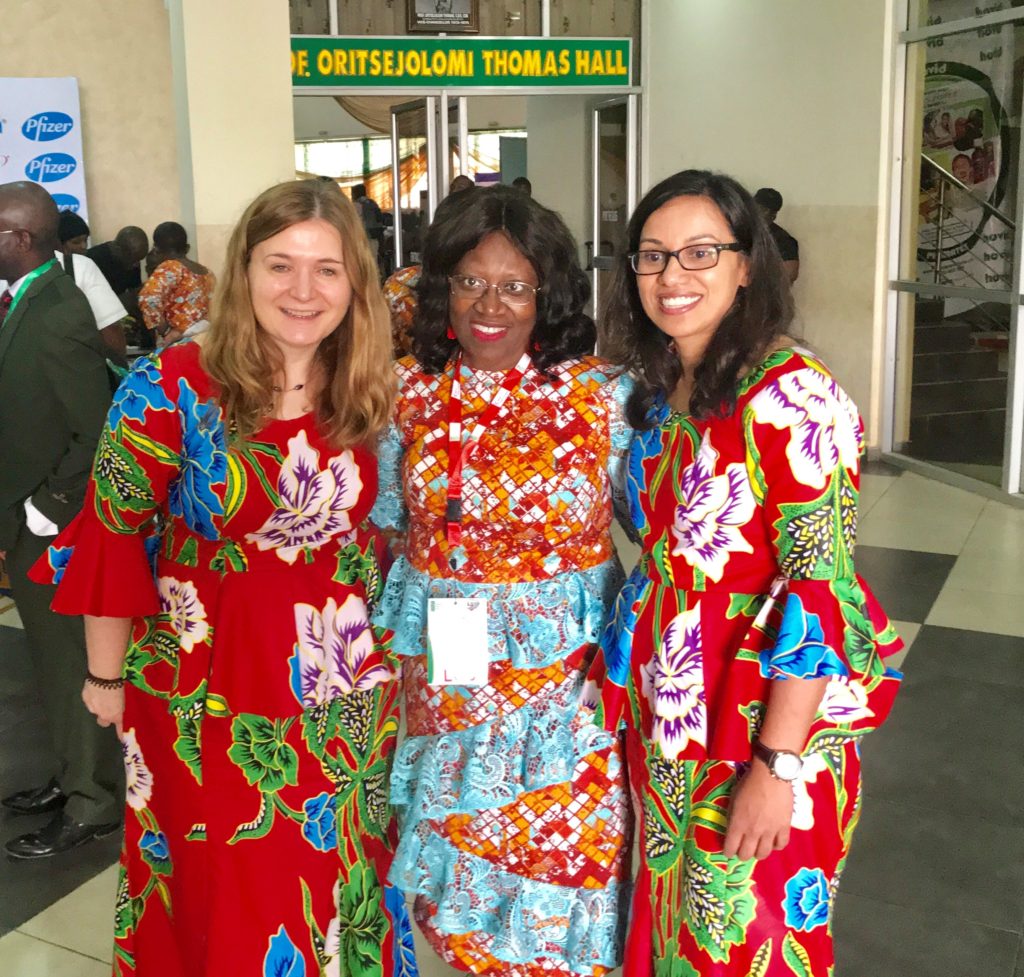 The UCalgary team of 4 also includes Dr. Lorraine Hamiwka, Director of Pediatric Kidney Transplantation and Program Director for the Pediatric Nephrology Training Program at Alberta Children's Hospital.
"My visit to Nigeria was a truly inspiring experience, especially meeting the dedicated and wonderful nephrologists working in Nigeria." says Dr. Hamiwka. "This experience in Nigeria enriched me with new perspectives about kidney care around the world."
While preparing for the workshop in January, the UCalgary and University of Ibadan partnership was upgraded from 'Level C' to 'Level B' status in the Sister Renal Centers Program based on its activities and outcomes, which means an increase in program funding. The partnership is looking at the possibility of facilitating workshops on a yearly basis rather than once every two years and sending more physicians from Nigeria to Canada for training.
"The thing I would look forward to the most would be to see the Nigerian pediatric nephrologists become a collective force," says Dr. Midgley, "They are very good individually and in their own individual hospitals, but to band together and advocate for better care for kidney disease, that would be the biggest step forward. I think that's got potential to make a difference."
The workshop is funded by the International Society of Nephrology (ISN), the International Pediatric Nephrology Association (IPNA), and the Dawson Jarock Fund for Education in Paediatric Nephrology and Rheumatology.
Dr. Susan Samuel, Dr. Julian Midgley, Dr. Andrew Wade, and Dr. Lorraine Hamiwka are associate professors at the Cumming School of Medicine and members of the Alberta Children's Hospital Research Institute.