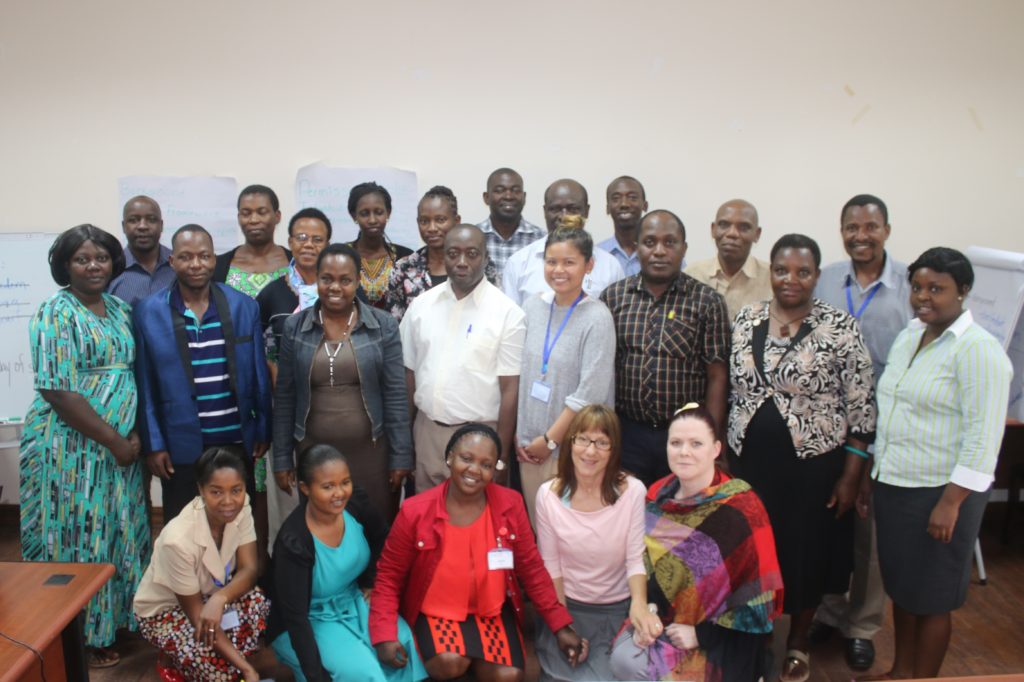 In February, Mama na Mtoto kicked off a week-long workshop to launch the new 'Synergy'  initiative. Five exciting new studies will interview rural women and their families to document  pregnancy and childbirth experiences during Mama na Mtoto (Tanzania) and MamaToto (Uganda) programming. Researchers from the Catholic University of Health and Allied Sciences (Tanzania) and Mbarara University of Science and Technology (Uganda) gathered for five days of rigorous planning and critical thinking. Collaborators from the University of Calgary (Canada) also joined, sharing and comparing their past research experiences. Local health leaders were a key part of the planning process and will remain involved to ensure the studies meet community needs and to help with sharing community reflections when results are available.
Girles Shabani, Mama na Mtoto Research Coordinator, noted that workshop content helped deepen his understanding of qualitative inquiry:
Now we will be able to address not only how gender affects healthcare but also how mothers, children, people with disabilities, and people in rural or urban areas can access services from health facilities.
For Dr. Tumuhimbise Manasseh from Uganda, the workshop provided an opportunity for East African partner collaboration, recognizing the diverse skills and abilities they bring:
…It has brought together investigators to harmonize…we sat together to think about the objectives and reflect on our roadmap…the quality of [our research] lies in the process and the participants…
This was the first of five workshops to conduct and report on study progress. We look forward to the upcoming workshop on data collection in June!